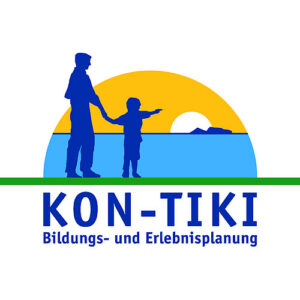 We offer seamless services in the field of interpretation from planning through evaluation and training of your staff to turn-key projects.
Our services and products
Interpretive planning
Visitor studies
Founded in 2003, KON-TIKI is a well-known Europe-wide working consultancy in the field of interpretation. We offer seamless services from planning, through visitor studies, training, implementation and financial feasibility studies. Based on thorough research and decades of experience working with different interpretive organisations, we can support projects on various levels. The focal points of KON-TIKI are:
Interpretive Planning – instead of simply brainstorming. Visitors to your facility are coming to have rich experiences. And that´s great! Why? Because communicating through rich experiences is the most productive form of communication.
Visitor Studies – instead of just counting numbers of visitors. Receiving a lot of visitors is a desirable goal. Often, however, visitor numbers are misunderstood as the only measure of success. But what is 'success' at your site? Who are your visitors, where do they come from, how are you going to reach out to them and, after they have arrived, what are they doing on-site? What are the best ways of communicating with them from your point of view? And finally – what happens with your visitors at the end of the day? We will help you to figure it out.
Professional Training – instead of oral tradition. In interpretation, there is a tendency to qualify through oral tradition. This means that new staff members learn about interpretation along the way through colleagues who have already been doing the job for a while.
We believe that in the developing field of interpretation more comprehensive training is needed. This is the only way to communicate professionally the meaning of our natural and cultural heritage.
You can contact us at:
Boehmsholzer Weg 22a,Germany
Website URL: https://www.kon-tiki.eu/en/
Email address: [email protected]
Contact person and position:Dr Lars Wohlers
Contact details: +49-(0)4135-3179948
Social media accounts (URLs):https://www.linkedin.com/in/lars-wohlers-a5095970/
Languages the company works in:German, English, some Spanish/French
Memberships of any other professional bodies:International: NAI, AHI, VSA, VSG and various German associations
Awards:
UN-Dekade Biologische Vielfalt, N-design, gründen 06