Our mission is:
Empowering all who inspire
meaningful connections
with

Europe's
natural and cultural heritage
to shape our common future
Upcoming events
Date/Time

Event

20/10/2021 - 23/10/2021
All Day

21/10/2021 - 22/10/2021
All Day

22/10/2021 - 24/10/2021
All Day

03/11/2021
18:00 - 19:30

17/11/2021 - 19/11/2021
All Day

24/11/2021 - 26/11/2021
All Day

30/11/2021 - 04/12/2021
All Day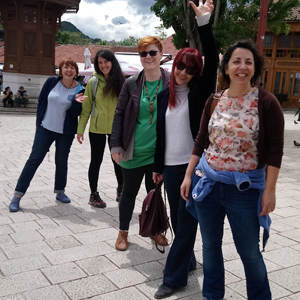 Interpret Europe map
How to use?
Use this map to view information about our partner institutions and trainers.
Navigate the map with your mouse or use your fingers on touchscreen devices.
Numbers in circles represent the number of all entries in that area. Scroll in to see individual entries.
You can filter out categories by selecting the dropdown menu above the map.