The Office supports the Board of Directors by independently delivering agreed management tasks. It plays a critical role in organising the IE coordinators and in coordinating the annual planning and quarterly reporting of the management. The Office Team takes care of the members and deals with all administration processes.
Members of the Office Team are: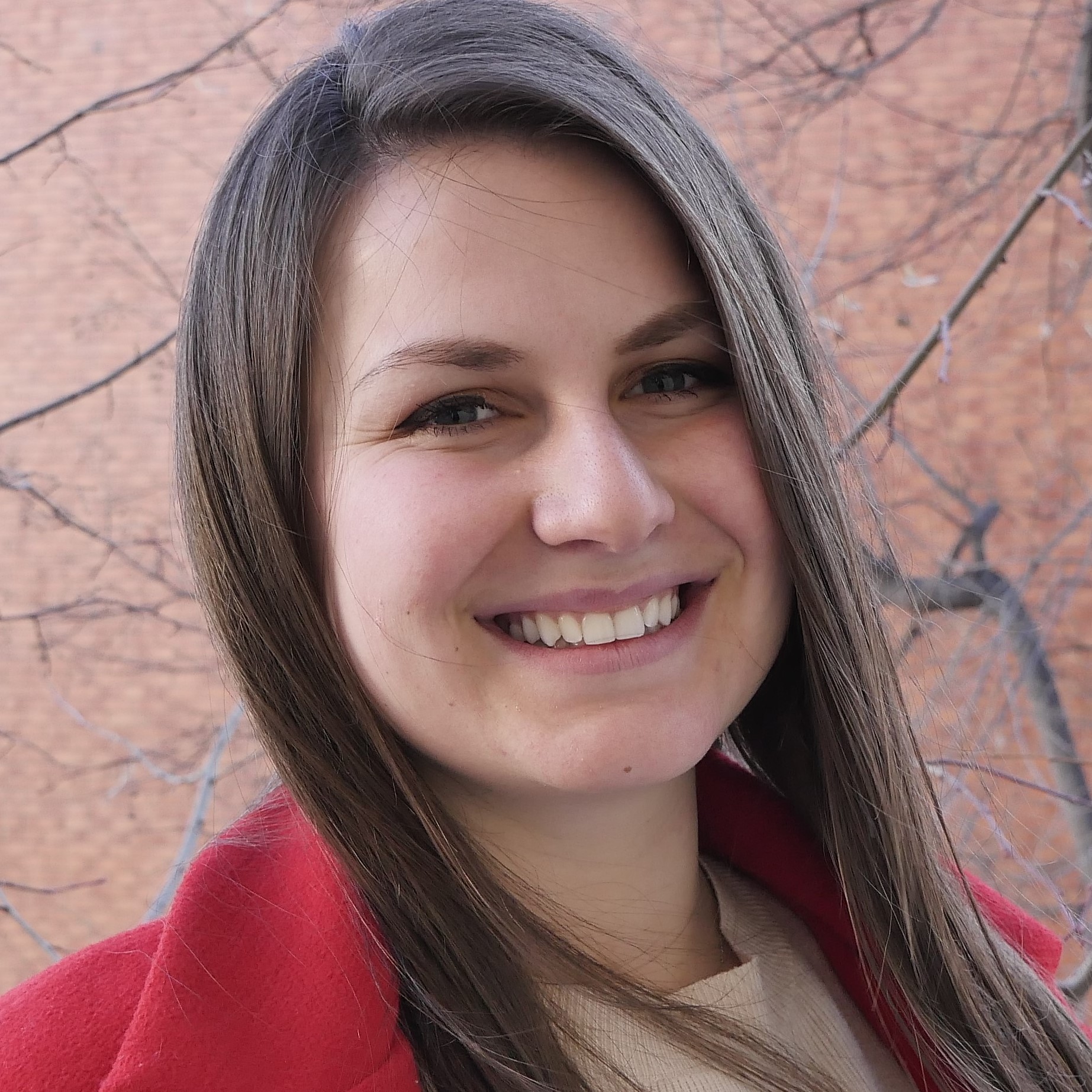 Inesa Sulaj (Albania)
Office Manager
I gladly answer all your questions, send you news and announcements, manage our database and manage processes in the office.
I have completed bachelor studies in Archeology and Management of Cultural Heritage at the University of Tirana and am currently continuing a master's in Urban Designing and Landscape at Polis University, Albania.
I have gained practical experience through internships at the Department of Cultural Heritage in the Ministry of Culture, the National Museum House of Leaves, and through different programmes focused on restoration of monuments and heritage interpretation. Since 2015, my interest has increasingly focused on heritage interpretation. I am especially interested in implementing the interpretive approach to the visitor experience in museums as a way to make it more enjoyable.
I have been working for more than two years as a tourism and cultural heritage expert at Creative Business Solutions, a consultant organisation in Albania. I am part of the tourism project 'IntoAlbania', where I mainly focus on implementing digital technologies in museums and archeological sites. I also work as a consultant for different organisations and projects in Albania and abroad.
In addition, I have participated in many professional international training courses and conferences with a focus on museum management, conservation, disaster risk management, heritage interpretation, intangible heritage. I am a member of the Balkan Museum Network and ICOM.
My work in the back office team will involve providing support to the Office Manage and managing the IE database.
More
Less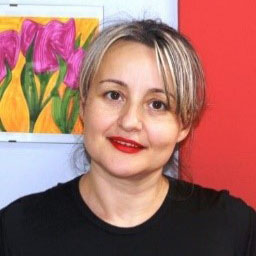 Daniela Ruçi (Albania)
Deputy Office Manager
I provide support to office management by handling a variety of tasks. This ensures that all interactions between the IE structures and members are positive and productive.
I am Daniela, mother, wife, daughter, sister, biologist, nature lover, friend, Certified Interpretation Guide, Climate Leader creative, women, aunt, citizen, Albanian, Mediterranean, European, citizen of the Earth, and … many other descriptions.
 I was born in a city on the coast of the Adriatic Sea but I grew up near Lake Ohrid, one of the world's heritage sites, carrying high natural and cultural values. In my childhood, I was attracted by the beauty and magic of nature, a reason for me to continue my studies in biology. For about 20 years I worked as an education expert for sustainable development. Education for sustainable development is a very broad area which guides people in several directions, such as the environment, the economy and social sciences.
Sustainable tourism and ecotourism have been a challenge in my work, showing how a place can be attractive to tourists by developing tourism packages based on heritage, nature and archaeology but also spiritual and cultural values, which are many in Albania, my country.
Throughout my work over the years, I have had the opportunity to work with experts in the field of tourism to prepare teaching materials for tourist guides and for tourism vocational high schools, which has enabled me to know much more about the profession and the importance of a tourist guide in promoting a country and also in creating a citizen who travels and visits different places seeking to become a better person.
In 2018, I registered as a member of IE without knowing that I was entering a 'path', that would lead me to a colorful landscape. It was a week full of emotions in September 2020, in the middle of the global pandemic, when I participated in the first IE CIG course in Albania. The 'path' on which I had taken only a few steps, enabled me to stand in front of the magic of nature and revealed to me the whole spectrum of colors that are portrayed in our Albanian, Balkan, European and overall world heritage.
Although I was a newcomer in this group of people, full of passion and values, and I have physically met only three or four of them, I feel as though I have been with them for a long time. So, it is an honour for me to offer some help to the IE Office in fulfilling its mission for a better world and to ensure our children inherit this culture, as pure as possible, in all the sense that the word purity carries.
Show more
Show less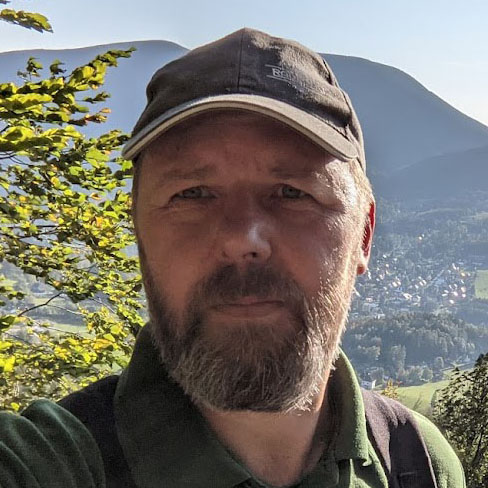 Vít Březina (Czech Republic)
Membership Care Manager
I'm here to assist you with any enquiries, requests and resolving any technical difficulties you may have regarding your membership status or the payment of your membership fee. I also work closely with the training department so if you attend any course or become certified, we might e-meet during the process.
I specialise in tourism management and have been involved in tourism since 2004 as a resort manager. I live in the Czech republic and am currently the chairman of a non-profit organisation in a delightful part of the country – the Beskydy mountains. Part of my work is to introduce the most beautiful and interesting places to tourists who visit the area.
I'm deeply involved in the improvement, development and sustainability of tourism in the surrounding areas.
I'm married with three children. In my free time I play the saxophone and I also enjoy skiing and hiking in the beautiful Beskydy mountains. I'm happy to offer my expertise to Interpret Europe and to being a part of IE's team.
More
Less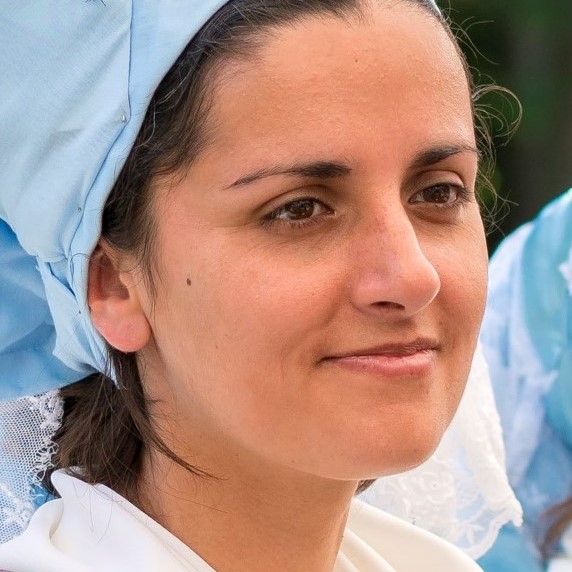 Lucija Gudlin (Germany)
Accounting Manager
In the IE Office I am responsible for all things concerning accounting and finances. So if you have a question regarding membership fees, payments, travel reimbursements, invoices or tax authorities, feel free to contact me.
I was born in Zagreb (Croatia) where I studied and graduated in art history and pedagogy. Since 2011, I have been living in Germany where I mastered in world heritage studies in Cottbus. I have a strong love of nature and the outdoors and enjoy hiking and travel. I also enjoy singing in a traditional Sorbic choir.
My first encounter with Interpret Europe was back in the halcyon days of 2014. Studying in Cottbus at the time, I happened upon an engaging tour guide belonging to the Slavic minority of Eastern Germany. She performed the tour in her traditional Sorbic garments (similar to the one I am wearing in my picture), and created a unique experience for us visitors.
Later that year I attended the Interpret Europe Conference in Primošten (Croatia). My presentation topic focused on the interpretative tour given by the afore-mentioned Slavic tour guide. I was immediately hooked on the atmosphere and the openness of the conference participants and I fell in love with the Interpret Europe community.
Toward the end of 2015, Thorsten Ludwig had three Christmas wishes, one of which was asking for someone to take over accounting tasks for the IE organisation. He sent out an email to our mailing group and since I had some background in the field, I offered to help out and I have been assisting ever since. Though my current position as a consultant for sociocultural centres in Brandenburg Germany is only indirectly related to cultural interpretation, I still really enjoy being a part of this engaging community.
More
Less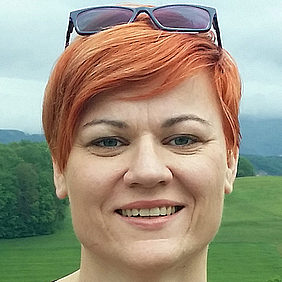 Janja Sivec (Slovenia)
Social Media Officer
When finishing my university degree in Ethnology and Cultural Anthropology at the Faculty of Art in Ljubljana, several things happened in a very short time. I got sucked into the NGO sector and EU projects, became impressed and intrigued with heritage interpretation and was present when Interpret Europe was established in 2010 in Slovenia.
Being familiar with the possibilities of different EU programmes (today's Erasmus +) and having met all the wonderful interpreters, I went on two different exchanges. The first was job-shadowing in Scotland with ARCHnetwork and the second was 12 weeks' practical work with TellTale in the UK. Those two experiences helped me immensely to see the practical aspects of interpretation and gave me the professional direction that I follow.
Since 2013, I have been the leader of NGO Legends. We research, promote and interpret heritage. We do a lot of different activities for children and youth and educational programmes for professionals in tourism and the heritage sector.
I am one of Interpret Europe's certified trainers providing programmes that are doing very well and have opened several doors for interpretation in Slovenia.
Most of my current work is leading different courses, but I still love to work as a guide and deliver pedagogical programmes for youth and children. They are the best of critics. I enjoy combining heritage interpretation with the methodology of youth work, because they both offer methodology that is so close to my heart. Practice what you preach!
More
Less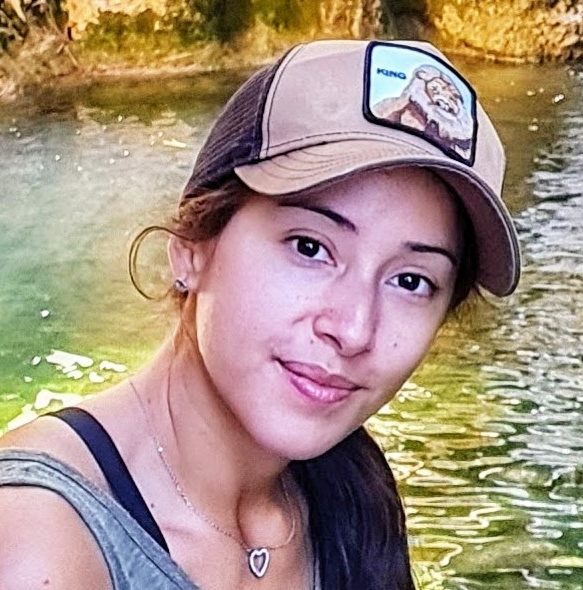 Victoria Cava (Spain)
Webinar Officer
I organise and host webinars, which our members can enjoy on a monthly basis.
I am passionate about travelling and a curious person who never stops learning (and won't want to). I am lucky to have visited, and lived in, countries where I could learn their methods of taking care of their heritage. That gave me hope and motivation to continue the path of a career in tourism.After I graduated, I did seven months of volunteer work in a NGO in the Bolivian Amazon, working as Ecotourism Coordinator for a project in a protected area and as a National Director, managing other volunteers' tasks and guiding them to make that experience full of motivation and effective energy.
I decided to continue the ecotourism path and so I undertook a postgraduate course in ecotourism and nature guiding, where I could develop my specialised knowledge. Very importantly, I discovered my passion for guiding. Not for guiding in a conventional way, but guiding in a poetic way, through sensations, through emotions. Interpret Europe is an inspiration for the dream I had about heritage conservation.
Since then, I moved from my home city of Barcelona to a village of 40 inhabitants in the Pyrenees. I am working on my own guided tours, 'Alma Natura Rutas', focusing on the emotional part of our life. Meanwhile, I am collaborating with IE in moderating their webinars and, of course, enjoying being part of the organisation.
More
Less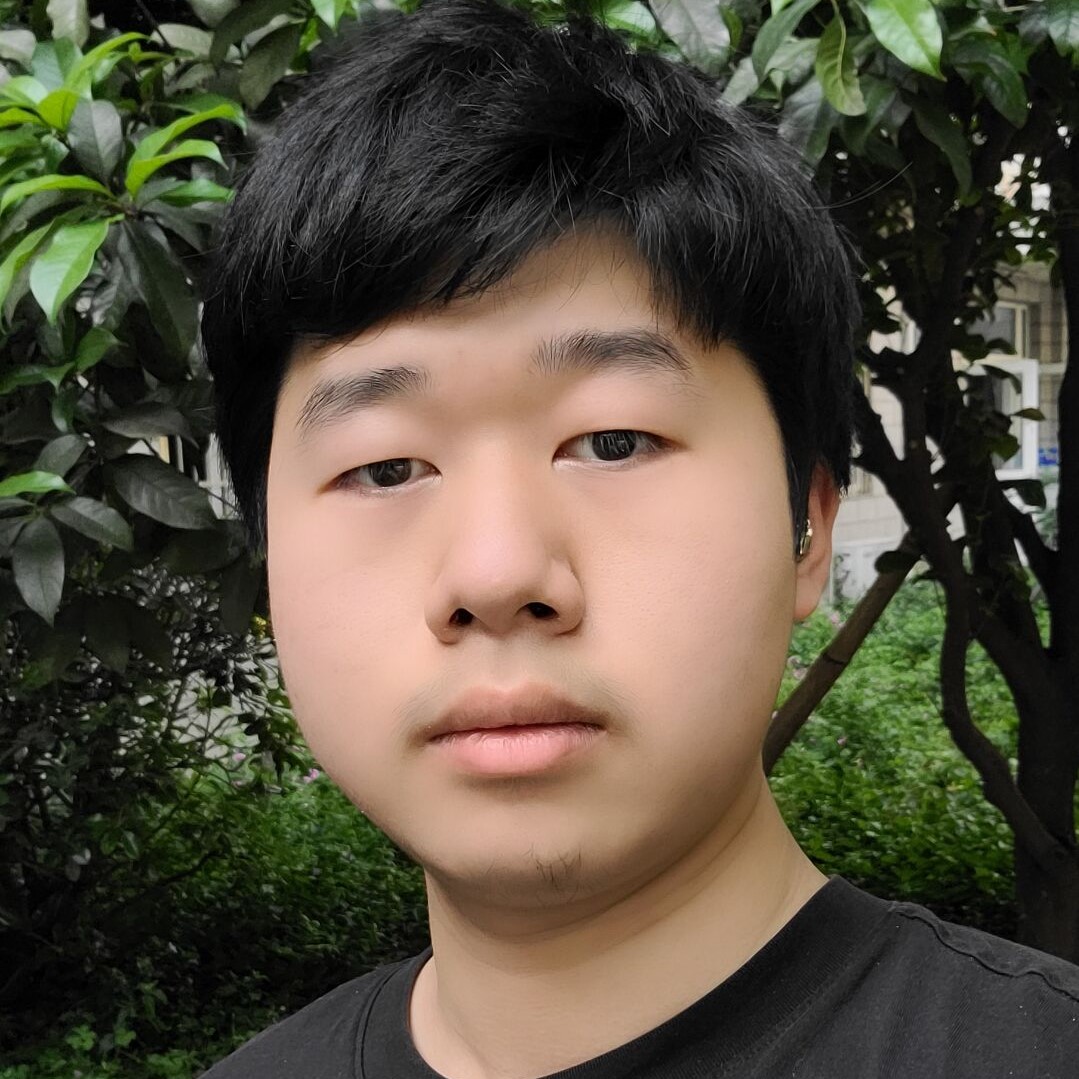 Andy – Shichi Xiong (China)
Website Officer
I'm working on my remote internship program to help with web editing
My name is Andy-Shichi, and I come from China. I am now studying for my college degree and my major is computer science and technology. I am also doing an international internship as a website officer. I like to be known just as Andy.
Heritage interpretation is a new thing for me and I still can't say I understood it very well, but allow me to speak of my own shallow understanding. I think the potential power of heritage interpretation is that it can build consensus or, rather, a sense of identity and shared values. Culture is a widely held consensus that forms the bond between people. And culture needs carriers, culture needs transmission, culture needs analysis. In the absence of any of these processes, the cohesion of a common value slows down. Heritage is the carrier of culture, and I think that heritage interpretation is the process of transmission and analysis, which helps
Heritage and humanity go better and farther together.
It is my honour and pleasure to contribute to this cause and I am sure that what I am doing is good for all people. If I have the opportunity, I would like to promote the principles of heritage interpretation in China.
More
Less