Interpret Europe's subject coordinators are responsible for specific fields of interest that play an important role in the development of heritage interpretation in Europe. At present there are five subject coordinators leading their own teams:
Geological Heritage Coordinator: Cristina Toma (Romania)
Cultural Heritage Coordinator: Patrick Lehnes (Germany)
Natural Heritage Coordinator: Vida Ungar (Croatia)
Tourism Coordinator: Vacant Position
Architects Coordinator: Angus Forbes (Germany)
Freelancers Coordinator: Vacant Position
Gastronomic Heritage Coordinator: Max Dubravko Fijačko (Croatia)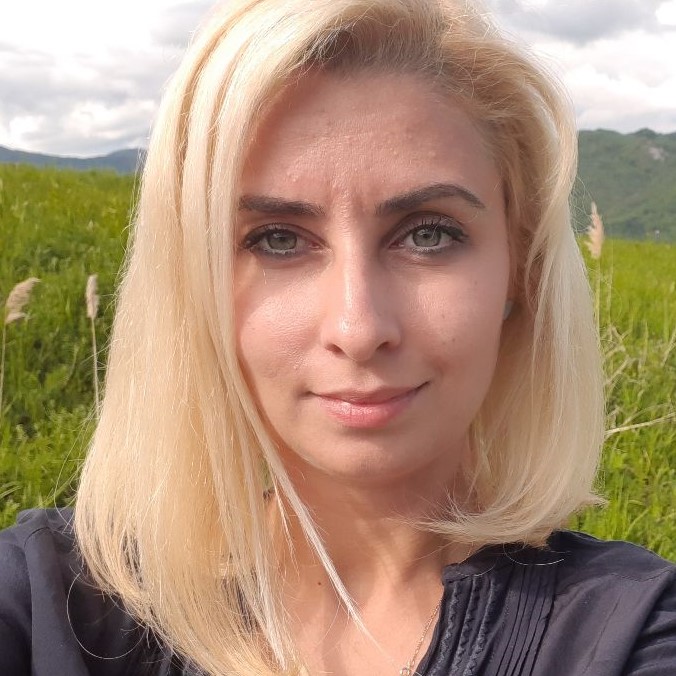 Cristina Toma (Romania)
Geological Heritage Coordinator
Our Geological Heritage Team has the mission to inspire fun geological heritage interpretation. We bring together passionate professionals from the geological heritage interpretation field and share best interpretation experiences, create opportunities to learn and help each other.
I am Cristina Toma, born and raised in Bucharest, Romania. I am currently doing a PhD in geoconservation – interpretation of geological heritage, to be specific. I have worked in Geoparks since 2015, first in the Buzau Land UNESCO Global Geopark, as an interpreter, local community facilitator, sustainable development specialist and more. The case study for my PhD is related to Buzau Land Geopark. Nevertheless, my first love was Hateg UNESCO Global Geopark on which I completed my dissertation paper in 2015, about interpretation of natural and cultural heritage of a 100-year-old 'industrial park'. Now I work for Hateg UNESCO Global Geopark and teach a course on Sustainable Development in Geoparks as part of the Geoconservation Master's course from the Faculty of Geology and Geophysics, University of Bucharest. I also teach about interpretation on a microprogram from CIVIS consortium of universities: https://civis.eu/en/about-civis/universities. I am the secretary of The Geological Society of Romania, Bucharest Branch, and the secretary of the Romanian Geoparks Forum. 
Show more
Show less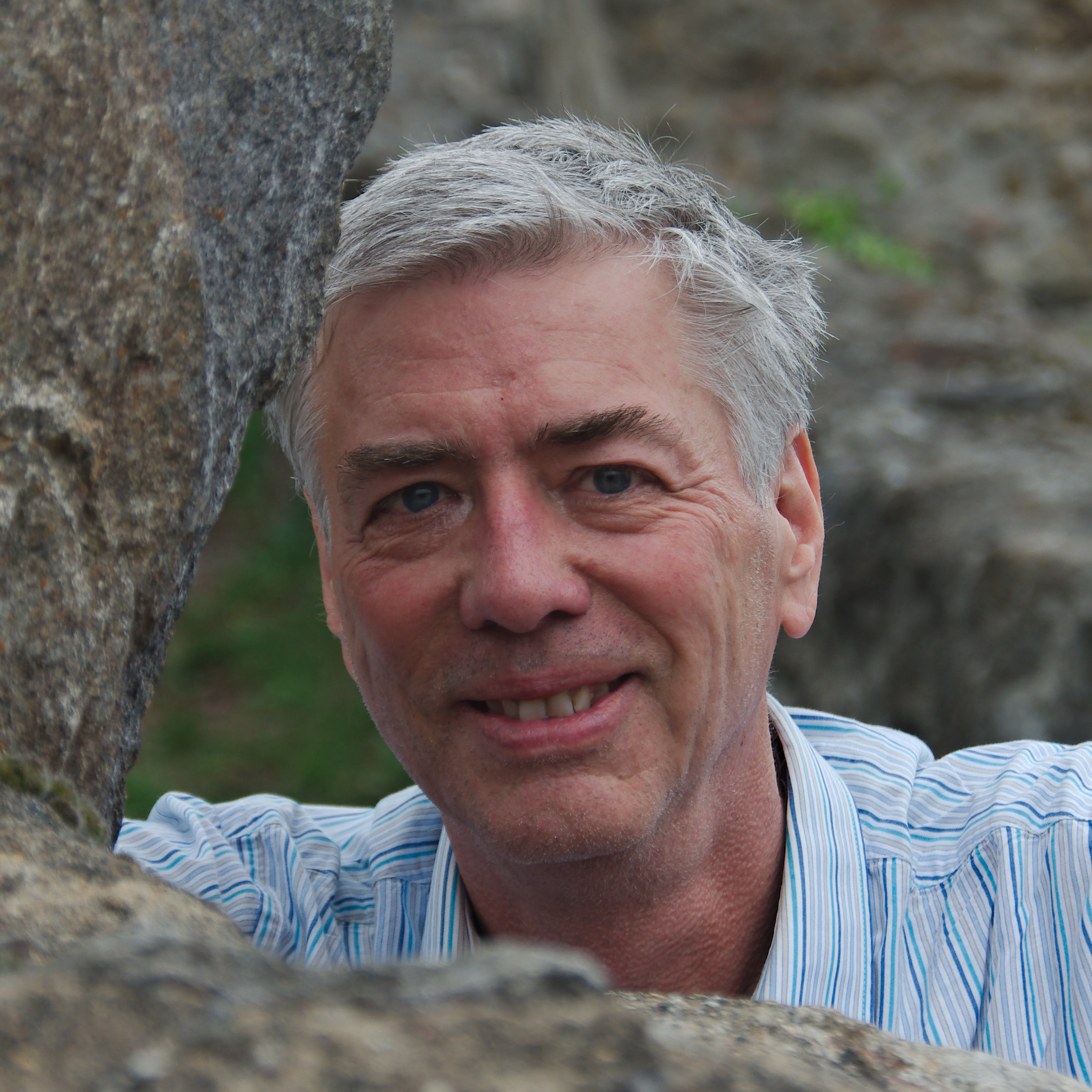 Patrick Lehnes (Germany)
Cultural Heritage Coordinator
Cultural heritage is a manifestation of past people's constantly evolving values, beliefs, knowledge and traditions. Its interpretations shape contemporary views of the past and present and conceptions of the future. In light of current challenges, our team explores how enhanced interpretation can contribute to make our societies more sustainable, resilient and 'united in diversity'.
During and after my studies of geography and biology at Freiburg University I focused on environmental planning and evaluation methods in Environmental Impact Analysis. But then in 1996, while on vacation in Wales, I had my first encounter with 'heritage interpretation'. This changed my life.
At that time, hardly anybody in Germany had ever heard of the interpretive approach. But we found EU funding for pilot projects at Freiburg university on heritage interpretation aiming to enhance sustainable hiking tourism and subsequently for transnational research and development projects on quality criteria for interpretive services.
In 2002 I founded a spin-off on the university campus offering services from interpretive master planning to implementation as well as training and mentoring. At that time, I took part in NAI's training in interpretive planning and as a trainer for interpretive guides (CIT) and interpretive hosts (CIH). Besides projects 'at home', I found it exciting to collaborate with project teams in different cultural contexts between the Mediterranean and Poland, Scotland and the South Caucasus.
These experiences motivated me, my wife and international colleagues to establish Interpret Europe as a formal association and to serve as its director during its first five years. Questions related to interpretation of sensitive and controversial heritage roused my research interest in the philosophies that underlie heritage interpretation practice. This involves critically reflecting upon our role and responsibility as interpretation experts within plural democracies. 
Show more
Show less
Vida Ungar (Croatia)
Natural Heritage Coordinator
Heritage interpretation can be a powerful tool to engage people with conservation. We aim to be a voice for people and projects who advocate for nature protection and collect examples of best practice in this field.
I have been immersed in nature all of my life: I was born to nature-loving parents and made my first steps in the hills and mountains of Croatia, expressing joy and fascination with the wonderful world that surrounded me. In the city, my natural oasis was the Zagreb Botanical Garden, where Grandma worked as managing director. She was a botanist who knew everything about plants and Grandpa was a landscape architect born to be a storyteller. Their home was in a romantic cottage inside the garden gates. Owning the key to those gates felt like being privileged to enter a magical portal where the world of nature and the world of humans met in harmony. That was the emotion that led me to choosing landscape architecture as my major at the Faculty of Agronomy. I also got a degree in Portuguese language and literature, probably answering to Grandpa's storytelling gene. But botany remained my first love and, as I grew older, my garden expanded to the vast mountains and plains, rocks and caves, rivers and seas … And so, I found myself 'translating' the language of trees and rocks, rather than that of Portuguese writers. Only years later I learned that it was called interpretation: natural heritage interpretation.
As a nature guide, I started interpreting natural heritage in 2004, gradually broadening my views and scope of work through education and experience. Over the years, I've been working as a freelance expert on various heritage interpretation projects, collaborating with national and nature parks and the Croatian National Tourist Board, as well as regional and local tourist boards. In 2019, my passion for interpretation and learning led me to the Interpret Europe CIG training course, and I was immediately hooked. The IE approach to heritage interpretation has perfectly resonated with my personal intuition and I decided to start my own company dedicated to heritage interpretation.
I strongly believe that heritage interpretation can be a powerful tool for nature protection and for re-creating a world where humans and nature can live in harmony.
More
Less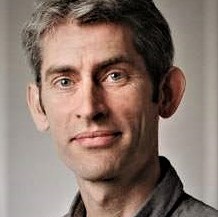 Angus Forbes (Germany)
Architects Coordinator
The architecture group is interested both in the interpretation of architecture and in architecture or landscape architecture as interpretation. Our aim is to share inspiration and increase awareness in these areas.
I first became aware of heritage interpretation while running an explorers' club for my eight-year-old son and his classmates in 2012-13. In retrospect, I can see that our excursions were just as much about me trying to put down roots and find connections in my new home-land, Berlin and Brandenburg – so different from Kenya and Scotland where I grew up.
I have a degree in three-dimensional design and another in landscape architecture. Since graduating in 1998, I have been working as a landscape architect in Berlin. After attending three or four Interpret Europe conference as an interested outsider, I began to see ways in which the philosophy of heritage interpretation could be applied to my work. In some respects, it was already there, but the overriding feeling was, and is, of lots of untapped potential. It is also challenging trying to introduce interpretation into a field where many clients have heard little or nothing about it. So, there is work to be done, both internally and externally, and I am happy to be teaming up with others who feel a similar enthusiasm for bringing architecture and interpretation closer together.
More
Less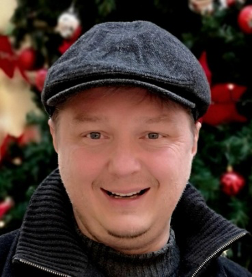 Max Dubravko Fijačko (Croatia)
Gastronomic Heritage Coordinator
Our team would like to inspire all those who are looking for deeper meanings in our tradition, customs and food culture. We want to share experiences and good practices to find ways of meaningful interpretation through food (a great opportunity to combine tangible and intangible heritage, all in one).
Appetizer
From an early age (born and raised in Croatia), I considered myself a real Foodie. As far back as I can remember, the first flavours and first dishes, I have always liked to explore new food but also traditional recipes. My grandma was a chef and that had a really big influence on me. Plus, my father is a wine producer… Today, I strongly believe that food is much more than just the necessary nutrients. Food is, perhaps, the most universal element of our shared humanity.
Soup
I have been a tour manager and tour guide in my own travel agency for the last ten years. I love to share with all guests my fascination with food heritage, new flavours, practical experience in preparing homemade food and my enthusiasm. Prior to that, I used to work as a radio host and in the field of creative marketing (in the creation of videos and slogans) at several marketing agencies. I hope all these experiences have shaped me in a way that the right ingredients can make a delicious soup.
Main course
A few years ago, I discovered Interpret Europe's approach to heritage interpretation. Wow! That really made a difference! I completed the Certified Interpretive Guide (CIG) course and then the IE course for Certified Interpretive Trainers (CIT). I have always understood tourism as a kind of 'industry of experience'. Now, all my knowledge, special education (like WSET, 1st level diploma) and experience in enogastronomy have been taken to a higher level with deeper meanings. My enthusiasm is even greater now!
Dessert
The story of food, in so many words, is the story of us. Interestingly; food is the only intangible and (at the same time) tangible heritage with which we communicate on a daily basis. It is one of the few things on Earth that one can connect with from any angle, from any background and at any level of experience.
I look forward to working with the Gastronomic Heritage Team to develop interpretive methods, exercises and approaches to the interpretation of food.
"With good friends…and good food on the board … we may well ask, When shall we live if not now?" – M F K Fisher, The Art of Eating
More
Less