The Supervisory Committee has the following key responsibilities:
To decide the general strategies and policies
To appoint the Director (Management)
To supervise and to support the director
Members of the Supervisory Committee are:

Alexander Colvine (France)
Chair
Like many, my path to heritage interpretation has been circuitous, but, reassuringly, there has always been a guiding light. I started out as a geography graduate, then specialised in land resource planning, to assess agricultural land quality for the Ministry of Agriculture in the UK, in the 1990's. I surveyed some immensely beautiful landscapes and quickly learnt to 'read' the land. It was a 'eureka moment'. After moving to the South of France in 1996, I managed EU-funded local heritage development projects all over Europe, mainly for rural tourism (discovery trails, trail guides, brochures, food festivals, restoring dry stone terraces, new uses for ancient irrigation systems, etc.). I continued this work when I moved to SW Scotland from 2001 to 2009, before returning to Provence. By stealth, my focus expanded to not only help local communities restore their natural and cultural heritage, but also promote it to visitors for economic gain. The logical step came in 2014, when I took part in the HeriQ Project to test out a heritage interpretation training method for guides. It all made sense. This then became the basis of IE's certified interpretive guide (CIG) training course and I joined IE and its training team as a trainer for guides and hosts (CIH). I am also an IE Certified Interpretive Writer (CIW) and I am currently studying for an MSc in Interpretation: Management and Practice with the University of the Highlands and Islands.
Having marketed and delivered guide training courses first-hand, I know that IE's training offer works. It can benefit many organisations and help IE's development, but we mustn't think that people will just form an orderly queue to request our services. For instance, our great trainers need help to reach the right organisations with the right products, using the right messages to convince potential beneficiaries of the merits of an IE training course. So, my initial focus as IE's Outreach Coordinator will be to support IE's training offer, but, in time, this will expand to include other IE services, as and when they develop too.
More
Less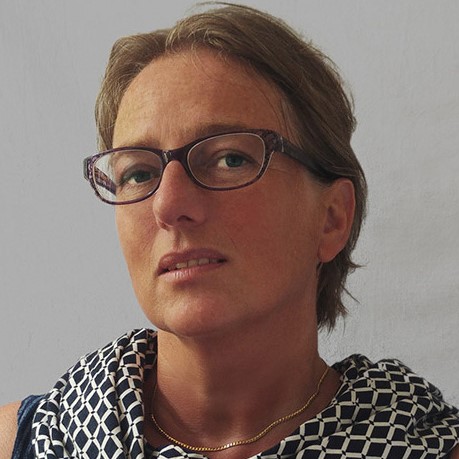 Andrea Hübner (Hungary)
Member
In the past few years, I seem to have found the perfect terrain in heritage interpretation where all my former research fields overlap. Cultural anthropology and social psychology provide a multi-dimensional approach for the study of visitors' behaviour and sociological and cultural phenomena: aspects that have always been so exciting for me.
I graduated in history (MA), English studies (MA) and art history (MA) from Eötvös Loránd University of Sciences and Humanities, Budapest [ELTE] before I completed a PhD course in romanticism and modernism at the Department of English Studies at ELTE. Besides my majors listed above, I studied Egyptology as a minor. Later I studied psychology (BA) at KRE University, Budapest and Organizational and Social Psychology (MA) at PTE University, Pécs, Hungary
With a British Council study grant at the University of Sussex, I worked out a curriculum in orientalism and postcolonial theory (firstly in Hungary) to teach at the Department of English Studies, ELTE. To complete my history, literature and literary theory courses I had been teaching up till then.
Parallel to my ELTE profile, I have been working on a tourism and hotel management Course at Budapest Business School from its start. My subjects I have had for more than 25 years have been basics in culture, cultural studies, cultural tourism and sociology. Lately, I have had the opportunity to introduce heritage interpretation and tourism anthropology as well. Since 2016, I have been teaching aesthetics of promotion, advertisement psychology, business communication, consumption sociology, consumer behaviour, introduction to psychology and cultural sociology. I also worked as a dyslexia trainer in English for the Diszpont centre, BGE [Budapest Business School], for several years. In 2020 I joined the pedagogy department at the Institute of Social Sciences.
Based on my widening terrains in cultural studies and in psychology, I have made my scholarly and educational focuses increasingly interdisciplinary, leading from orientalism and post-colonial theory up to communication studies and ICC on the one hand and from my religious studies up to postmodern cults in non-religious contexts on the other. In my approaches, I always touch upon the interplay of textual and visual heritage in synchronic and diachronic perspectives.
I participated in a 1.5 year-long Deutsche Bundesstiftung Umwelt (DBU)-Hungarian Association of Heritage Managers (KÖME)-Kon-Tiki Büro, Germany-BGE visitor study project that finished with the first Hungarian visitor study conference at BGE in 2019. In 2019-20 I participated in the Equal Chances in Museums project organized by Centre of Museum Education and Methodology.
My numerous publications cover the fields of iconography-iconology, cultural anthropology, social psychology, literature studies, film studies, gender studies and religious studies and I regularly participate in and have lectures at international conferences relating to these fields.
I am a member of various international organizations such as the Regional Studies Association, AtGender, Cultural Memory workshop, ELTE, Interpret Europe, Hungarian Association of Heritage Managers and Hungarian Film Studies Association and in 2014 I founded an experience economy at BGE (we won a so-called excellence award).
Since 2019, I have been a module leader and a mentor at the Milestone Institute, Budapest. During the past two years, I have participated in the organisation of various conferences: 'Learning difficulties and disabilities' workshop at BGE,2017, Interpret Europe 'Heritage and identity' conference Kőszeg, Hungary,2018, and 'Value the visitor' visitor study conference at BGE, 2019.
Beyond all my study fields and researches my biggest mission is education. I have always loved teaching with all its changing challenges.
More
Less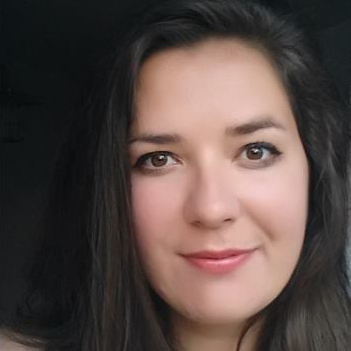 Jelena Močević (Serbia)
Member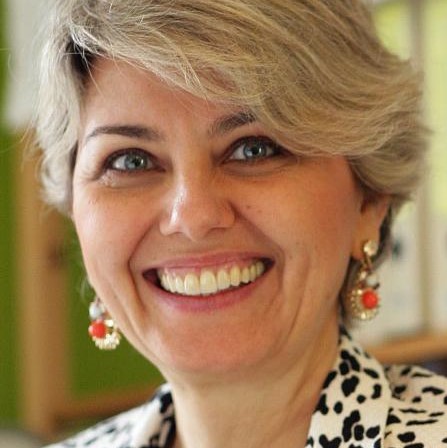 Dragana Lucija Ratkovic Aydemir (Croatia)
Member
I was born in Zagreb, Croatia, in 1969. Having finished studies at Zagreb's legendary Educational Centre for Culture and Art, I enrolled in the study of comparative literature and art history at the Faculty of Humanities and Social Sciences in Zagreb. I was employed at the Institute for the Protection of Cultural Monuments at the Ministry of Culture in Zagreb, and then in Poreč (Istria), where until 2004, I worked on the safeguarding of cultural heritage. In 1997, I was awarded a six-month UNESCO scholarship for professional training in the field of the conservation and restoration of cultural assets in Poland.
In 2003, after the successful installation of a permanent exhibition of sacral heritage in Rovinj's Franciscan Monastery, the Town of Rovinj (Istria, Croatia) employed me for the 'House of Batana' project. I successfully led this project until 2013 and it became the first ecomuseum in Croatia. This project was a turning point in my work and served as a case study for professional training at the Marcel Hicter Foundation in Brussels. In this European programme of education, I gained a European diploma for management in culture and cultural tourism in 2005.
I also established Croatia's first specialized boutique company for management in culture and tourism. This company, called Muze d.o.o/ Muses Ltd, has a special emphasis on heritage interpretation and presentation.
In 2009, I was elected as the President of the Association of Mediterranean Maritime Museums (AMMM) whose centre is in Barcelona (a four-year mandate), and from 2010 the UNDP in Croatia employed me as an expert advisor for ecomuseums in the Coast project.
Since 2012, I have been managing a pioneer project of interpretation and presentation of nature consisting of 30 investments in nature parks and protected areas in the Republic of Croatia, financed by the World Bank.
In 2016, I was involved in the establishment of the Croatian Association for Heritage Interpretation Interpretirajmo Hrvatsku (Interpret Croatia), where I hold the position of Vice President. Besides this I am a member of various professional associations such as ICOM, ORACLE and EMH.
More
Less