Recreating tourism through heritage interpretation
Have you been following the discussions at COP26 and thinking about how you could help accelerate our action on climate chaos?
You probably share an opinion that if we really want to take sustainable tourism to the next level, we need to reach to people's hearts AND minds, make them love our planet and to collaborate with each other with respect.
We believe that meaningful encounters and experiences of the natural and cultural heritage around us, conveying emotions of compassion, respect and appreciation will make people mindful enough to critically reflect upon their lifestyles.
We empower professionals in tourism, guides, writers and planners, who make a change by co-creating stories with visitors and locals.
Let's grow 'sustainability mindfulness' among locals and visitors through meaningful and participatory activities
Let's equip front staff with excellent interpretive practical tools and methods
Let's initiate this creative process with your stakeholder community together
Let us promote your successful story across Europe
Duration: 2021 – 2022
Aims: Fostering a green and just transition of tourism around heritage sites by training professionals, connecting communities and encouraging planning of sustainable and interpretive products. The aim of communities that employ heritage interpretation as non-formal education method is to make heritage more meaningful to people and people more mindful towards our common future.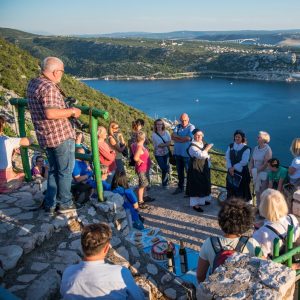 About the initiative
The Tourism Initiative helps communities around heritage sites to (re)launch tourism in a healthier, more sustainable way. It aims to create conditions for high-quality, personalised and more authentic tourism experiences, and is based upon interpretive training for tourism professionals, in particular for local hosts, guides, writers and planners. The initiative offers a platform for learning about interpretive theory and gaining skills as well as for mutual exchange of experiences from different regions around Europe.
We invite destinations or communities around heritage sites that are keen on developing tourism in their regions in an authentic and more resilient way.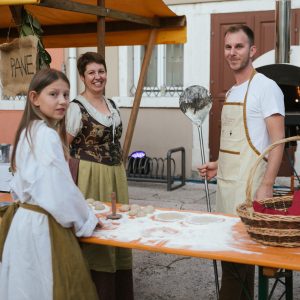 What we intend to achieve
Heritage should become more meaningful for people and people should become more mindful of our common values. We believe that 'value-based heritage interpretation' (UNESCO) supports this growth in a non-formal and rewarding way, especially in tourism.
By joining the initiative, tourism communities can count on multiple effects: empowered staff and local stakeholders, visitors, enriched for meaningful experiences, participating organisations promoted Europe-wide, and communities more resilient to uncertainties.
Check out our past awareded success stories in the information brochure below!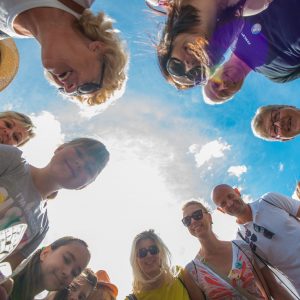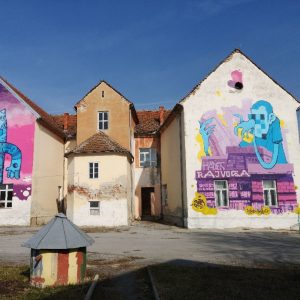 Our partners and supporters