Interpret Europe's managing coordinators are responsible for areas of activity that are directly linked to the management of the organisation. At present there are five managing coordinators leading their own teams: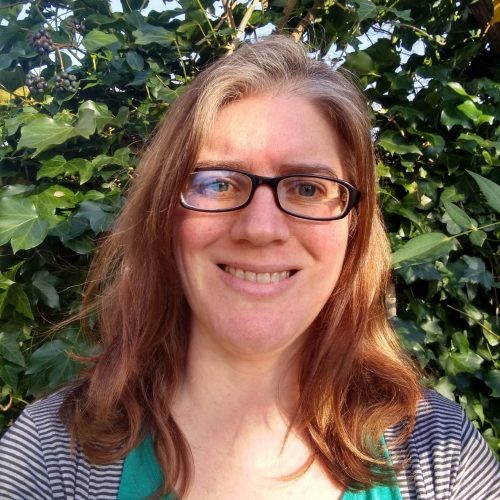 Marie Banks (UK)
News Coordinator
The News Team works with Interpret Europe members to produce the quarterly newsletter and other communications, including offering proofreading for non-native English speakers. I also liaise with the Social Media Coordinator and support the Management.
My career in interpretation started accidentally, but what a happy accident! After university studies and then spending six months on a rainforest conservation project in Vietnam, I found a new biodiversity visitor attraction was being built in Bristol, UK. It was due to open in 2000 and sounded like the most exciting place.
I helped with the final stages of research and installation, which led on to other things and I gained experience in all areas of the visitor centre business, including front of house as a guide, training as a zoo keeper and horticulturalist looking after thousands of animals and plants, working with the learning team to deliver engaging activities for schools and families, and fundraising to secure a £2 million grant for exhibition developments. I led the team to develop the interpretation plan and implementation of it which gave me more of an insight into the world of interpretation and how powerful it can be to engage people and became the Exhibition Manager.
I then moved on to become a consultant for the Wildfowl & Wetlands Trust (WWT). WWT is a charity which manages ten reserves with visitor centres around the UK and my job was to apply my operational and interpretation experience to help others all over the world to develop visitor centres and interpretive programmes to engage people with the natural world whilst minimising disturbance to wildlife. I got to travel the world and help to deliver some great heritage interpretation projects.
I now run my own company, called Zebraproof, and offer proofreading and copyediting in addition to interpretation planning, exhibit design and installation for zoos, museums, visitor centres, national parks and heritage sites. Having previously volunteered to assist with proofreading for IE conference material and newsletter articles, I was pleased to accept the official role of News Coordinator in 2016 and really enjoy hearing from you all and helping to keep you all up to date with IE news.
More
Less

Valya Stergioti (Greece)
Training Coordinator
The Training Team contributes to the development and organisation of Interpret Europe's training programme. In collaboration with an ever-expanding network of Certified Interpretive Trainers, we make sure that our courses remain fresh, relevant and efficient for all interpretive professionals.
I have been working in non-formal education ever since I graduated from high school, organising and delivering a wide variety of workshops aimed at both children and adults. But it was at the end of last century, while evaluating the effectiveness of information centres for my MSc Dissertation, that I discovered heritage interpretation.
I was amazed and thrilled to find a theory that could explain what I witnessed in practice: that some guides and media could "hook" their audience, whereas others just couldn't.
My interest in heritage interpretation has continued ever since. I am a Certified Interpretive Planner (awarded by the National Association for Interpretation: NAI) and completed the training for interpretive agents in the HeriQ Project.
Now, I am working as a freelance interpretive trainer and planner, still motivated by the challenge and creativity of re-inventing my training and interpretive tools. In 2010 I founded Alli Meria (meaning the "Other Side") to promote heritage interpretation in my country.
As Interpret Europe's Training Coordinator, together with a great training team, my goal is to help Interpret Europe offer a range of inspiring and effective training courses to its members.
More
Less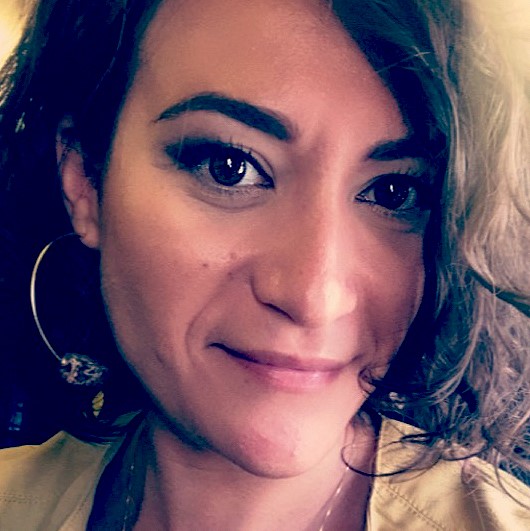 Carmen Granito (Italy)
Research Coordinator
The Research Team supports Interpret Europe with research findings. We liaise with universities and involve researchers to answer the most critical questions in heritage interpretation.
If stones could talk, they would tell amazing stories. As a journalist covering Southern Italian heritage, I always used storytelling to raise awareness around neglected ancient sites. But it was only during my MA (Heritage Management, University of Kent in Athens) that I fully realised that stories are the pivots around which heritage management revolves, from conservation to promotion. Since then, I've worked in heritage branding with a London consultancy, focussing on narratives as the foundations of brand strategies and cultural retail for heritage organisations.
In my parallel life, I'm a researcher. Drawing on the fields of Philosophy, Semiotics and Cognitive Science, I have examined visual communication and language. I'm currently completing my Economic and Social Research Council (ESRC)-funded PhD in Anthropology of Art (Durham University, UK), studying how different cultures use different visual conventions to tell their stories through pictures.
Heritage interpretation unites these two paths: using effective verbal and visual communication techniques to give voice to the stories of heritage and engage the widest possible audience. I am an IE Certified Interpretive Guide and Writer, and as the Research Coordinator, my goal is to help strengthen the heritage interpretation approach by backing it up with research findings and fostering research on its benefits.
As a hobby, I post on my blog Heritales, where I combine photos and short creative texts on cultural heritage, tangible and intangible, famous or off the beaten tracks. I'm a bread-lover, detective story addict and Pink Floyd believer.
More
Less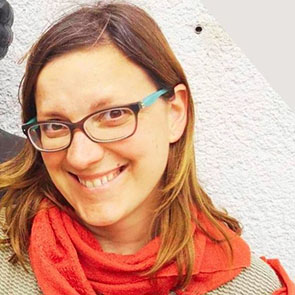 Tea Štifanić (Croatia)
Events Coordinator
The Events Team contributes to the creation of meaningful events that promote Interpret Europe's principles and inspire others to adopt our approach to heritage interpretation. In collaboration with members and partners, we organize IE's principal annual event. This year we'll be in Spain, in October.
During my BA in cultural tourism at the University of Padua, I stumbled into an event celebrating Roman centuriation (land planning) where I found myself dressed as a Roman woman, drinking mulsum (honey wine) and eating garum (fermented fish sauce). I also rode in a Roman chariot with an Austrian guy that was supposed to be my Roman hero. Interpretation hit me directly in the face with the dirt and happiness while riding the reproduction of chariot. From that moment on, I have been in constant search of creating immersive interpretative experiences and events.
I completed my MA in management of arts and culture at the University of Venice and, at the same time, I spent more than a year in parts of Spain assisting in EU exchange programs. Back in Venice, I worked on international exchange programmes focused on global topics. These experiences, together with my MA dissertation on the cultural policy of the EU, gave me the professional direction that I now follow.
From 2018, I have been back in my home town in Croatia, working for the Vrsar Tourist Board, managing EU projects on heritage interpretation and community development. We do activities for locals and visitors as educational programmes, participatory decision-making processes and events fostering non-economic relations between locals and visitors. We use tourism as a catalyst for raising awareness and sharing knowledge about heritage in order to protect it through valorisation. I think that once you take the interpretation path and understand its principles, it is difficult to introduce a product or an offer that does not have a link to heritage and its community. I believe this approach increases the sustainability of heritage-related economies. For that reason, as IE Events coordinator, my goal is to contribute to the creation of events that are meaningful and more sustainable, and that inspire others to take the heritage interpretation approach.
More
Less