Acquiring knowledge for interpretive guides in the city of fairy tales also encouraged the creation of friendships.
In Ogulin, a fairytale town in the heart of Croatia, a group of hard-working, enthusiastic and cheerful people gathered in March for IE's Certified Interpretative Guide (CIG) course. The course leaders, with their knowledge, enthusiasm and cheerfulness, imparted knowledge and skills to the group and enriched us with new knowledge, as well as friendships that were born thanks to the workshop. My colleague, Sabine Gvozdić, and I from Croatia were joined on the course by a group from the Polish museum Muzeum Józef Piłsudskiego w Sulejówka.
We spent the first four days acquiring theoretical knowledge and practicing what we learned in pairs or groups. We spent a lot of time outside visiting the phenomena in the inner city centre of Ogulin and preparing for the last day with various activities. We spent the last day of the workshop holding our interpretive talks in which we presented all the skills we had learned, and at the same time we practiced mutual evaluation. In addition to excellent interpretive speeches, we showed mutual support, motivation and pride in each other.
Although we agreed that the week was quite tiring, we parted heavy-hearted from each other, grateful because in addition to the invaluable knowledge that we had gained, we also created wonderful friendships that we believe will last a long time.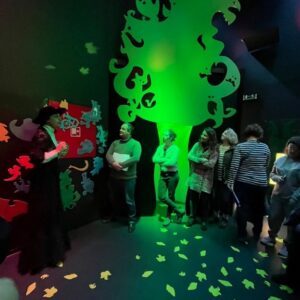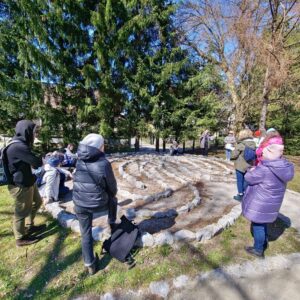 First Image: Experiencing the exhibition in Ivana's House of Fairy Tales by Ivana Jagić Boljat
Second Image: Participants experience the phenomenon in Đula's park in Ogulin, by Žana Kirasić
Žana Kirasić has a master's degree in Croatian language and literature education. She is currently employed as an expert associate for educational and creative programmes at Ivan's House of Fairy Tales in Ogulin, Croatia.
To cite this article:  Kirasić, Žana (2023) 'Phenomena created friendships'in Interpret Europe Newsletter 2-2023, pg.15.
Available online: https://interpret-europe.net/wp-content/uploads/2023/07/Newsletter-2023_2-summer.pdf