It's nice to travel and explore new places, but equally good to remind ourselves sometimes what is already under our own feet.
Summer is often a good time to explore, with some spare time and usually nice weather. Before autumn took a hold of the land, I took time to visit and appreciate some of my local cultural history and reflect on its significance.
The bridge, which can be found in Plandište, near Ilidža, is an old Ottoman bridge, called Rimski most, which means The Roman Bridge. It was built in the 16th century by the Ottomans, and the reason why it is called Roman is quite simple. It was built using actual Roman stones from Roman villas from Ilidža, about 1km away from the bridge. Until the 1960s, you could even see Roman inscriptions on the bridge, but rain and weather has now washed these marks from our sight. Today, this bridge is a national monument of Bosnia and Herzegovina.

Velika Aleja is an attractive walking area which runs from the thermal bath complexes in Ilidža to Vrelo Bosne, one of the most popular picnic spots in Sarajevo. The lane is 3.5km long, built by Austria-Hungary, and it is lined with around 3,000 chestnut and plane trees that are over 100 years old. Aleja is located at the foot of Mount Igman and the temperature is always just a bit lower than it is in town, which makes it a very comfortable spot to enjoy hot summer days whilst reflecting on our country's history.
Another pleasant picnic place not far away and with links to this area is on the lake at Stojčevac, on the periphery of Sarajevo Field, not far from Velika Aleja and Vrelo Bosne. Before the war (1992-1996), Stojčevac served as a holiday destination for the communist elite, and it's here that Josip Broz Tito had his villa. The villa's underground tunnel provided a connection to Mount Igman. You never know what lies beneath your feet!
Have you been inspired to explore your local cultural heritage? I would like to hear about it!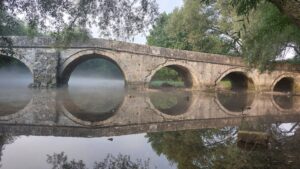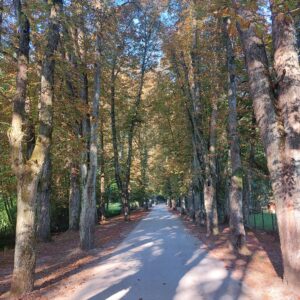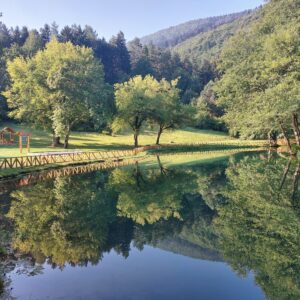 Roman Bridge, Velika Aleja and the lake at Stojčevac, Images: Edo Mešić
Edo Mešić is IE's Country Coordinator Bosnia and Herzegovina. He works as a freelance archaeologist. He can be contacted at: [email protected].

To cite this article: Mešić, Edo (2023) 'Taking time for local cultural heritage 'in Interpret Europe Newsletter 3-2023, pg.20.
Available online: https://interpret-europe.net/wp-content/uploads/2023/10/PDF-Newsletter-2023_3-autumn.pdf