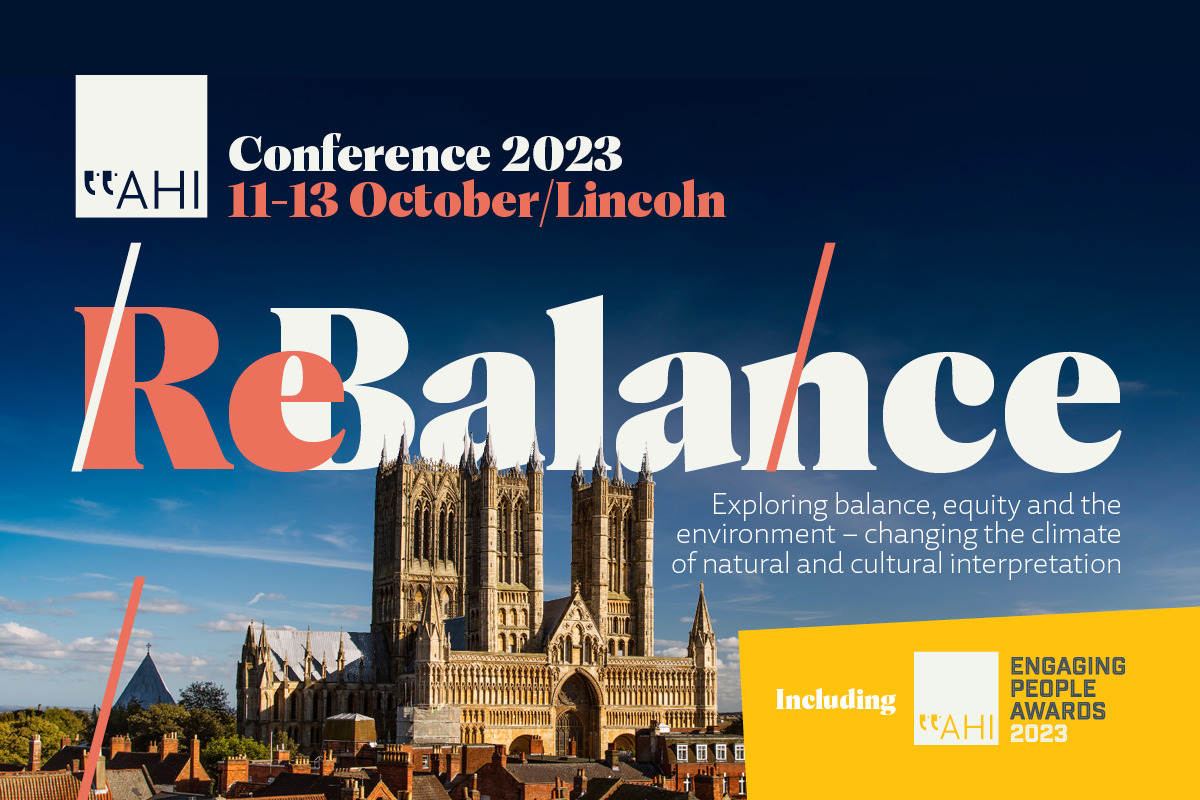 ReBalance/Exploring Balance, equity and the environment – changing the climate of natural and cultural interpretation
Join us this October in the stunning cathedral city of Lincoln as we explore the theme of balance across people, communities and nature
The challenges of today's world lead us to look beyond our usual drive to provoke, relate and reveal – and to focus on people, communities and their environment. This year we will be exploring how heritage interpretation adds value to the key issues of our times – biodiversity, environmental sustainability, social inclusion and urban regeneration.
Our venue for this year's conference is The Lincoln Hotel, which has the city's iconic cathedral as a spectacular backdrop. In addition to our packed programme of inspirational speakers and site visits we'll be announcing the winners of the 2023 AHI Engaging People Awards
In amongst all this there will be plenty of time for the most valuable part of any AHI conference – networking, getting to know each other and comparing our own stories and experiences.