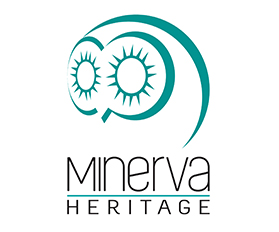 Our independent team of dedicated professionals provides a range of heritage management consultancy and services.
Our products and services:
Activity and audience development
Content development
Exhibition planning, design and development
Funding strategies and applications
Heritage assessments and statements
Historic building surveys
Interpretation strategies and plans
Learning programme development and delivery
Project management
Research
Minerva Heritage is an experienced heritage project management consultancy based in Lancaster, UK. The company was set up by directors Chris Healey and Lisa Keys in 2007.
Our work includes business planning and strategy development for the heritage sector as well as the delivery of heritage projects. Our focus is interpretation strategy and project management. We provide content development, including copywriting and media. We can help you develop your audience and plan activities for them.
Examples of recent projects include:
Hadrian's Cavalry, an award-winning project on Hadrian's Wall. An ambitious programme of activities included the dispersed exhibition – world-class artefacts across 10 museums – along the Hadrian's Wall World Heritage site, arts and re-enactment events, and a learning and audience engagement programme. We developed the funding application and managed the project. We organised loans of exhibition objects from around Europe and the UK. We worked with the museum curators and subject experts to develop an interpretive framework based on extensive research that guided the exhibition and other project outputs. We managed the specialists and sub-contractors, events programmes, interpretation and design, outreach and education and marketing activities (2016-18).
Coniston Copper: we co-ordinated the Activity and Interpretation Plan for this mining heritage project, developing a range of interpretation on site, online and through publications written by trained volunteers (2016-18).
Peterloo Vital Voters: we developed a strategy with the People's History Museum to commemorate the anniversary of an 1819 massacre of protestors in Manchester. We explored funding and political environments to match the opportunity with resources and existing plans (2018).
Upper NidderdaleLandscape PartnershipInterpretation: we provided a range of high-quality panels to interpret mining and landscape heritage for local people and tourists (2016-17).
Naturkundesmusum Ostbayern: we produced an outline interpretation plan with the NMO Regensburg for a redevelopment (2017).
Website: http://www.minervaheritage.com/
Email: [email protected]
Twitter: https://twitter.com/MinervaHeritage (@MinervaHeritage)
Language the company works in: English
Memberships of any other professional bodies: Association for Heritage Interpretation; Chartered Institute for Archaeologists; Group for Education in Museums; Interpret Europe; Museums Association; National Association for Interpretation
Awards: The Journal Culture Awards 2018: North East Museum of the Year, for Hadrian's Cavalry