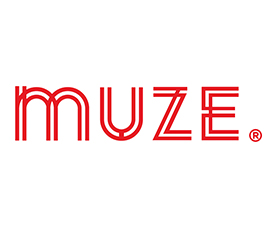 Just like their Greek predecessors, contemporary Muses are inspiring the world with arts, creation and innovation and by protecting and promoting heritage.
Our products and services:
Interpretation plans
Conceptual and construction exhibition plans
Preliminary museographic programmes
Defined museographic concepts
Content development plans
Cultural tourism strategic destination plans
Our professional team is developing successful, sustainable and outstanding cultural and natural heritage interpretation projects whose main focus is the participatory approach and engagement of stakeholders in local communities. We use our knowledge, skills and experiences in the fields of interpretation planning, culture and tourism management, museology and heritology, combining them with creativity, innovation and multidisciplinary teamwork in the service of development.
You can contact us at:
Muses Ltd consultancy and management in culture and tourism, Medulićeva 14, 10000 Zagreb, Croatia
Website: http://www.muze.hr
Email: [email protected]
Instagram: https://www.instagram.com/muze.muses/
Facebook: https://www.facebook.com/muze.muses/
LinkedIn: https://www.linkedin.com/company/muze-d-o-o-muses-ltd/about/
Pinterest: https://www.pinterest.com/muzemuses/
Youtube: https://www.youtube.com/channel/UClaOdp7sqw5b5rYkYqjX8SQ?sub_confirmation=1
Language the company works in: Croatian, English, German, Italian, Slovenian
Memberships of any other professional bodies. Founders of Interpret Croatia.
Awards:
2016. Batana eco-museum was selected on the UNESCO register of best practices in preserving the intangible and cultural heritage of the world / (http://www.batana.org/en/home/)
2015. Ivana's House of Fairy Tales was shortlisted for the best European museum of the year award (EMYA) / (http://www.ivaninakucabajke.hr)
2013. Croatian Museum Association award for the best permanent exhibition of the year in Croatia for Ivana's House of Fairy Tales, Ogulin (co-authors: Muses Ltd, Studio Cuculić and Studio Revolucija)
2012. Croatian Designers Association award for Plitvice Doline (Plitvice Valleys), Rakovica Municipality (conceptual branding: Muses Ltd, visual branding: Studio Cuculić and Studio Clinica)
2007. prestigious Red Dot designer's award for the project 'Ogulin Homeland of Fairytales' (author of the study: Muses Ltd, authors: Studio Cuculić and Booboo Tannenbaum aka Srđana Modrinić)
2007. Plavi Cvijet (Blue Flower) award for the best tourist product in the Adriatic for the project Kuća o batani / Casa della batana / House of Batana Eco-museum Batana in Rovinj (eco-museum management: Muses Ltd) / (http://www.batana.org)
2007. VIDI WEB 100 Award for the best national website for culture and education for the project Kuća o batani / Casa della batana / House of Batana Eco-museum Batana in Rovinj (co-authors: Muses Ltd and Studio Revolucija Ltd) / (http://www.batana.org)
2007. World Summit Award for the best website for culture for the project Kuća o batani / Casa della batana / House of Batana Eco-museum Batana in Rovinj (co-authors: Muses Ltd and Studio Revolucija Ltd) / (http://www.batana.org)
2007. on the shortlist of 20 museums for the best European of the Year (EMYA) for the project Kuća o batani / Casa della batana / House of Batana Eco-museum Batana in Rovinj / (http://www.batana.org)
2006. award for the best presentation The Best in Heritage Excellence Club at the EXPONATEC Cologne heritage fair for the project Kuća o batani / Casa della batana / House of Batana Eco-museum Batana in Rovinj (exhibition co-authors: Dragana Lucija Ratković Aydemir, Marino Budicin, Damir Fabijanić and Ivan Marušić Clif) / (http://www.batana.org)