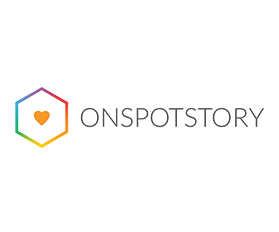 Using cutting edge technology, gamification and storytelling, OnSpotStory provides museums and other visitor-centered organisations with mobile guides.
Our products and services:
Web app
Native app
Audio guide devices
Content services (e.g. audio recording, translation, design and film)
We provide museums, destinations, cultural institutions and other visitor-centred organisations with guide technology. With more than 800 individual locations using our storytelling guide platform, we are the leading Scandinavian company for mobile guides.
By combining cutting edge technology with gamification and innovative storytelling, we give companies and organisations all-encompassing solutions that help them to build a stronger brand.
We want our customers to have a quality product and feel safe in the knowledge that everything will function properly, and that they have a knowledgeable partner that knows the business. Yes, tech is marvellous, but what drives us is enabling truly memorable experiences.
Good content is essential and needs to be both thought-provoking and engaging. We will gladly assist you in making your guide captivating and professional if you like.
In short, we are a content-savvy partner with lots of experience and technological expertise.
You can contact us at:
OnSpotStory Europe, Malmgårdsvägen 63, Stockholm, Sweden
Contact person and position: Staffan Gerlöw, CEO
Contact details: [email protected] phone: +46 8 612 90 40
Website: www.onspotstory.com
Email: [email protected]
Twitter: https://twitter.com/onspotstory
Facebook: https://www.facebook.com/OnSpotStoryEurope/
Instagram: https://www.instagram.com/onspotstory_europe/
Language the company works in: English, Swedish